Reducing Staff Turnover Case Study: Casino Company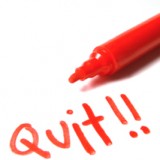 The Organization
A tribal casino and resort organization with over 300 employees specializes in providing remarkable casino gaming and entertainment experiences for players and resort guests. The income generated from the casino and resort activities is used to fund a wide variety of social services for members of the tribe.
The Challenge
• The casino was extremely effective in attracting resort guests and gaming players, but struggled in their ability to retain them.
• With a turnover rate of roughly 40%, it was becoming increasingly costly to not address this issue, due to the real costs of recruiting, interviewing, and onboarding new employees, all of which were direct impacts on employee productivity, customer service, and profitability. (See our free turnover calculator)
The Solution
We immediately focused on diagnosing the reason why significant amounts of staff members were voluntarily leaving within a twelve month period.
Using a combination of exit interviews and our signature anonymous employee engagement survey, we quickly discovered that ineffective mid-level managers were creating undesirable work environments and driving the turnover rate. Over 95% of the casino managers had at least five years of management experience, but had never received any formal leadership training.
They were deficient in knowing how to motivate employees without money, instead they used their authority, threats and intimidation. When giving employees feedback they communicated using condescending tones of voice and body language, making the staff feel undervalued and underappreciated.
We strongly discouraged the senior-level leaders to not invest in a company wide customer service training (their initial plan) until their mid-level managers were trained and equipped to be effective leaders.
Our rationale was that once employees felt good about coming to work, valued, appreciated, and motivated to perform, only then would they act, behave, and communicate in ways that would positively impact guests and players. Until then, they would continue to have "paycheck mentalities," and would voluntarily quit once they found more favorable employment.
The casino decided to implement training for not only mid-level managers but also senior-level leaders as well, to send a message of the importance of the training. After six months, an engagement survey showed a 50% improvement in employee attitudes toward managers. However, many employees were still skeptical and were not sure if the behavior of managers would be sustainable.
After only twelve months, turnover was reduced to 32% which resulted in more than $250,000 in savings related to costs of turnover, and more than maximizing the return on their training and consulting investment.
We informed the casino's senior-level leaders that employee engagement and effective leadership was not a single event, but a process which must be cultivated and maintained over time.
Learn how we can help your organization reduce turnover and retain top talent.