Short Tempers & Overreactions: Effectively Managing Emotions in the Workplace
Missed the live webinar? Get the recording! Click the purchase now button below and get immediate access to the recording.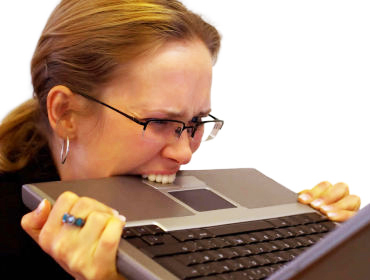 Disagreements and escalating conflicts can stifle your staff, and long-term resentment and bitterness can damage relationships and destroy teamwork. But there is hope! You can learn to effectively manage your emotions in the workplace.
In this insightful webinar, you'll discover specific tools and techniques for maintaining your professional composure with colleagues, customers, your boss, and most importantly – yourself!
Here's a sample of the webinar training outcomes: (includes webinar workbook)
Keep Your Cool During Conflict with Colleagues and Customers
Respond rather than React & Keep Emotions Under Control in Any Situation
Understand the 4 Keys of Emotional Intelligence
Remain Calm When You Start Losing Your Temper
Maintain a Positive Attitude When Feeling Overwhelmed
How to Effectively Respond When People Press Your Hot Buttons and More!
DATE & TIME: Thursday, July 9th at 12:00 p.m Central Time
Our 60-Minute live webinar will be held on Thursday, July 9th at 12:00 p.m Central Time. You will receive an email with instructions for watching live via Adobe Connect, or calling in and downloading the webinar workbook.
PRICING: $199 per site location
Join us and managers across the world for this high-energy interactive webinar experience. You can invite unlimited team members to watch and listen in at your location site, using a single phone line and one computer. You will also receive a webinar workbook to download. You can share this webinar with additional team members after the event since you will have unlimited sharing rights for 30 days.