(Past Webinar) Gossip, Sarcasm, & Troublemakers: How to Effectively Communicate with Co-workers
Missed the live webinar? Get the recording! Click the purchase now button below and get immediate access to the recording.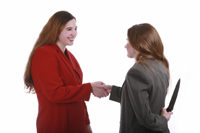 Are you frustrated with conflict, confrontation and difficult employees? Understand the most effective communication strategies for people who are intimidators, manipulators, sabatogers, complainers, and avoiders. This powerful interactive webinar will reveal the number one cause of workplace conflict and provide tools on how to manage communication conflicts with your peers, boss, subordinates and customers.
You can have the best products, operations and technology processes in the world, but if your people aren't able to communicate about them, if they aren't effectively demonstrating teamwork, critical thinking and emotional intelligence, it won't help your organization succeed.
Here's a sample of the webinar training outcomes: (includes webinar workbook)
Recognize & Manage The 3 Problem Communicators
Defuse Conflict, Aggressive People, Angry Customers, & What to Say in Difficult Situations
How to Neutralize Sarcastic Comments and Uncover Underlying Issues
Develop Assertive Communication Styles with Problem Personalities
How to Prevent Being Bullied in Conversations
Effectively Manage and Minimize the # 1 Cause of Workplace Conflict
DATE & TIME: Tuesday, March 3rd at 12:00 p.m Central Time
Our 60-Minute live webinar will be held on Tuesday, March 3rd at 12:00 p.m. Central time. You will receive an email with instructions for watching live via Adobe Connect, or calling in and downloading the webinar workbook.
PRICING: $199 per site location
Join us and managers across the world for this high-energy interactive webinar experience. You can invite unlimited team members to watch and listen in at your location site, using a single phone line and one computer. You will also receive a webinar workbook to download. You can share this webinar with additional team members after the event since you will have unlimited sharing rights for 30 days.