From Micromanager to Delegator: How to Let go and Empower Employees
Missed the live webinar? Get the recording! Click the purchase now button below and get immediate access to the recording.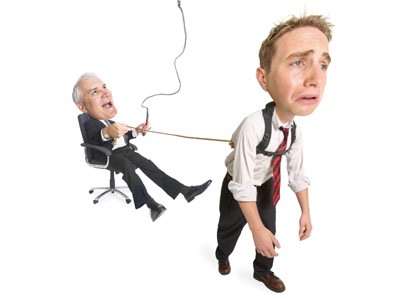 Micromanagers are known for watching over employees' shoulders, stifling their independence and meddling in the minutiae of their everyday work. In a recent Accountemps survey, 59 percent of employees reported working for a micromanager at some point in their professional careers.
The survey revealed that constant monitoring had a negative impact on most workers. Of those who felt they'd been micromanaged, 68 percent said it decreased their morale and 55 percent said it hurt their productivity.
Here's a sample of the webinar training outcomes: (includes webinar workbook)
4 Keys to Avoid Micromanaging Your Employees
Effective Delegation and Empowerment Techniques
Overcoming Fear of Delegation and Mistrust in Employees
Are you a Micromanager? Take the Quiz and More!
DATE & TIME: Wednesday, June 17th at 12:00 pm Central Time
Our 60-Minute live webinar will be held on Wednesday, June 17th at 12:00 p.m. Central time. You will receive an email with instructions for watching live via Adobe Connect, or calling in and downloading the webinar workbook.
PRICING: $199 per site location
Join us and managers across the world for this high-energy interactive webinar experience. You can invite unlimited team members to watch and listen in at your location site, using a single phone line and one computer. You will also receive a webinar workbook to download. You can share this webinar with additional team members after the event since you will have unlimited sharing rights for 30 days.