Keynote Speaker Wingman Day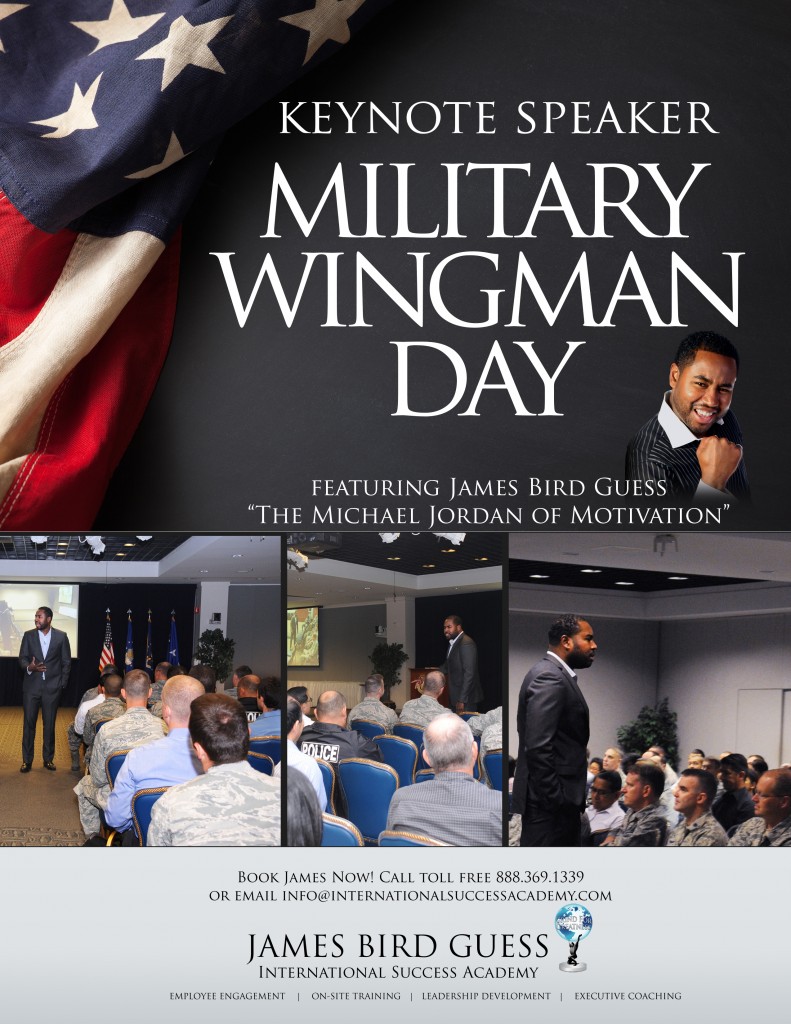 "Resilience and discipline, ingredients for greatness!"
James left the U.S. Air Force Academy with an Honorable Discharge after his first year and became homeless. Some people bend, some people break! Resilience is a quality that must constantly be cultivated inside a person.
James' entire life is based on resilience or what he calls "grinding" and overcoming obstacles. His mother divorced his alcoholic father and shortly after high school and the United States Air Force Academy, he became homeless. Relying on resilience and discipline learned from the Air Force, he started a business from the trunk of his car, making a quarter million dollars and later founded International Success Academy, a management consulting firm and has since become a world-renowned consultant, best-selling author, and keynote speaker.
Just as we delivered inspiration to the Los Angeles Air Force Base, Fort Sam Houston and Corpus Christi Army Depot we would love to bring the James Bird Guess experience to your base next!
Book James for your next Wingman Day! Call us toll free: 888.369.1339 or email info@internationalsuccessacademy.com